Sanjay Sharma, PhD
Founder – GreenPoint Global
Sanjay is the Founder and Chairman of GreenPoint Global.
During 2007-2016 Sanjay was the Chief Risk Officer of Discretionary Capital Group and Managing Director in Fixed Income and Currencies Risk Management at RBC Capital Markets in New York. His career in the financial services industry spans over two decades during which he held investment banking and risk management positions at Goldman Sachs, Merrill Lynch, Citigroup, Moody's, and Natives.
Sanjay is the author of "Risk Transparency" (Risk Books, 2013), which provides a framework for enhancing risk transparency through quantitative parameters, subjective analyses, and contextual commentary. He has also published several papers and is a co-author of "The Fundamental Review of Trading Book (or FRTB) – Impact and Implementation" (Risk Books, July 2018). Additionally, Sanjay also wrote a field guide to complex and contemporary privacy laws in the book titled – "Data Privacy and GDPR Handbook" (Wiley, 2019).
Sanjay is the Director of the RBC/Haas Fellowship Program at the University of California at Berkeley and is an Adjunct Professor at EDHEC, in Nice, France. Sanjay has served as an advisor and a member of the Board of Directors of UPS Capital (a Division of UPS) and is a frequent speaker at industry conferences and universities. He serves on the Global Board of Directors for Professional Risk Managers' International Association (PRMIA).
Sanjay holds a Ph.D. in Finance and International Business from New York University, an MBA from the Wharton School of Business, and has undergraduate degrees in physics and marine engineering. Sanjay acquired his appreciation for risk firsthand as a merchant marine officer at sea where he served for seven years and received the Chief Engineer's Certificate of competency for ocean-going merchant ships. Sanjay lives in Rye, NY, with his wife and two teenage sons.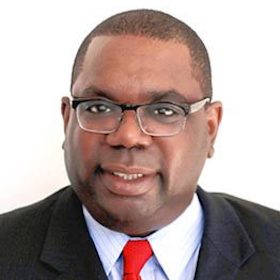 William H. Anderson, Esq.
Managing Director – Law & Compliance
William Anderson is Managing Director and Head of GreenPoint Law & Compliance. He leads the GreenPoint practice in providing regulatory, legal, and technology solutions to law firms, legal publishers, and in-house law departments around the world, overseeing our team of experienced US attorneys and data and technology experts.
Will has over 25 years of experience working with corporations to improve the management of their legal and corporate compliance functions. He began his legal career as a litigator with a predecessor firm to Drinker, Biddle LLP. Will then served as in-house counsel to Andersen Consulting LLP, managing risk and working with outside counsel on active litigation involving the firm.
Will has leveraged his legal experience interpreting regulations and appearing before federal (DOJ, SEC, FTC) and state agencies (NYAG) to oversee research and other areas at Bear Stearns. In this capacity, he counseled analysts on regulatory risk and evolving compliance requirements. Will also consulted on the development of a proprietary tool to ensure effective documentation of compliance clearance of research reports. He then went on to work in product development and content creation for a global online compliance development firm pioneering the dynamic updating of regulated firms' policies and procedures from online updates and resources.
Will holds a Juris Doctorate with High Honors from the Washington University School of Law in Saint Louis and is admitted to state and federal bars. He lives in Pawling, NY, with his wife and daughter.
Rivka B. Sklar
Human Resources and Legal Business Manager – Law & Compliance
Rivka Sklar is a dynamic business professional with over 15 years of management experience in human resources, editorial, and instructional domains. In her early career, Rivka held supervisory roles in educational institutions and business start-ups in New York and Israel.
In 2007, Rivka joined GreenPoint as a Project Manager in the Publishing division where she masterfully coordinated diverse teams in India and Israel working on an online marketing project for a California client. Subsequently, she transferred to GreenPoint Israel's Human Resources department where she gained expertise in Israeli labor law. Rivka continues to be regularly involved with talent acquisition, onboarding, offboarding, employment agreements, employee benefits, and other HR functions for the Israel office.
Rivka acts as a signatory for GreenPoint's Israel division and is the liaison for banking, CPA, and corporate attorney functions. Her in-depth knowledge of employment requirements and fluent Hebrew language abilities put Rivka in a unique position to support the Israel operations. Concurrently, Rivka contributes to Law & Compliance business initiatives. She is directly involved with attorney staffing, the full project lifecycle and acts as clients' point of contact for legal editorial projects.
Rivka holds a Bachelor of Science degree with a specialization in education from the State University of NY, Empire State College, and currently resides in central Israel with her family.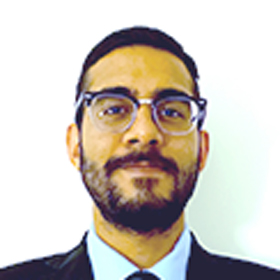 Pranav Menon, Esq.
Legal Recruitment Manager and Data Privacy Specialist – Law & Compliance
Pranav Menon is the Legal Recruitment Manager with GreenPoint Law & Compliance and leads the GPESR team. He also serves as GreenPoint's International Data Privacy Regulatory Specialist and worked closely with GreenPoint's Founder – Sanjay Sharma – on a practical guide for navigating the European Union's General Data Protection Regulation (
Wiley, 2019
). Pranav is a highly educated attorney barred in New York State with multi-jurisdictional knowledge of the law across different and diverse legal fields. He originally hails from India, where he completed his BA. LLB. degree from Symbiosis Law School, Pune, India, specializing in Indian intellectual property, technology, and media laws. Both, during his undergraduate and during his master's degree (LL.M.) with Penn State Law, Pranav maintained an additional specialization in international commercial arbitration and litigation – through participating in and acting as an advisor for teams participating in the prestigious Willem C. Vis International Commercial Arbitration moot court competition. He is currently completing his doctorate (S.J.D.) degree, writing a comprehensive dissertation on the legal issues relating to technological immortality. Pranav currently manages the day-to-day operations of GreenPoint's recruiting division, carefully guiding the GPESR team through intensive training sessions and regular direction. He resides in State College, PA, where he is completing his doctoral dissertation defense with Penn State Law while simultaneously working with GreenPoint.